Who We Are
Where We Started
In 1995, Ron and Lisa Wilson founded Premium Beverage Supply in Columbus, Ohio. Around that time, small craft breweries began to emerge and people were rediscovering high quality beer.  The mission was to bring full flavored beer to all of Ohio, because of Ohio's ease of navigation, including five major markets.
After a few years of late nights delivering beer in their family van and pick-up, their small crew grew into a company with close to 100 employees and over 5,000 accounts in the state of Ohio. Premium Beverage Supply is still privately owned and operated, offering a large variety of craft beers, meads, and ciders, throughout Ohio—and will continue to serve Ohio for years to come.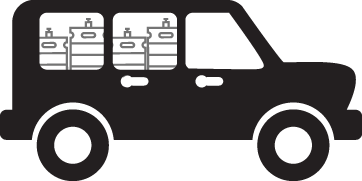 "We know beer!"
Ron & lisa Wilson, owners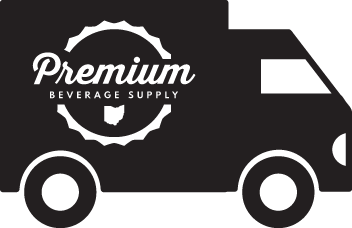 Where We're Going
We will continue to seek out and represent breweries with integrity and bring their high quality beer to Ohioans. We represent 45+ Brewery Partners, including some of the top brands in the world. Our focus will remain to continuously supply the best quality craft and specialty brews throughout the whole state of Ohio.
The growing and knowledgeable staff at Premium Beverage Supply works passionately to educate consumers about beer. We're excited by the new and creative products our partners provide us, and we know how to sell and promote them.
Mission & Values
Our mission is simple—to supply Ohio with the best quality craft and specialty brews.
That goal carries over into our company culture and impacts every aspect of our business.
EXCELLENCE
We seek out the best beers in the world and deliver them to you.
INTEGRITY
We're committed to protecting the quality of the beers we carry.
If it's not good enough for us, it is not good enough for you.
EDUCATION
Our experienced and knowledgeable staff educates retailers and consumers about
the beers we carry. It is important to know what the people drinking the beer we
bring you like, and what you like as well.
FOLLOW THROUGH
Every day we are committed to the service that we provide to all of our clients: breweries,
bars, restaurants, etc. We will do nothing but the best to serve your beverage needs.
Inside Our HQ
Headquartered in central Ohio, our location allows us
to penetrate the entire Ohio market.
71,000 sq. ft. warehouse
20,000+ sq. ft. of cooler storage space with four tier racking system to maximize capacity
Proficient picking and loading process with six outbound/receiving doors
Eco-friendly enhancements in the warehouse to save energy and reduce waste
Partners with non-profits and charities through events and sponsorships
Storage for package and keg
Extra warehouse to accommodate future growth
On-site meeting and tasting space
Beer trailer equipped with taps for festivals
Use of VIP data and analytics to determine where sales are-right beer right place